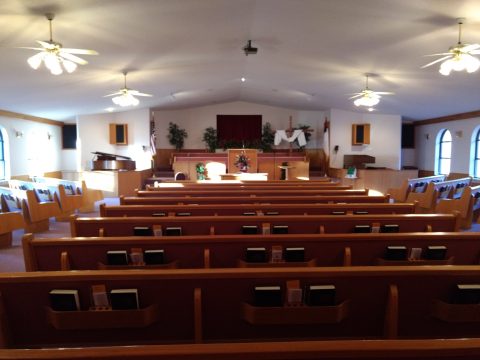 This page lists the current weekly and upcoming special events for our church.
IMPORTANT NOTICE:
DUE TO THE THREAT OF AN OUTBREAK OF THE CORONAVIRUS THROUGHOUT THE UNITED STATES, INCLUDING HERE IN ARKANSAS, THE ARKANSAS-LOUISIANA CONFERENCE HAS ASKED THAT ALL CHURCH ACTIVITY, INCLUDING WORSHIP SERVICES, MID-WEEK PRAYER MEETINGS, ETC. BE CANCELLED UNTIL FURTHER NOTICE. 
WE WILL NOTIFY EVERYONE ABOUT RESUMING NORMAL SERVICES AS SOON AS IT IT DEEMED SAFE TO DO SO.
ALSO PLEASE NOTE:  OUR BIBLE PROPHECY SERIES, (REFORMATION THROUGH REVELATION,) WHICH BEGAN FRIDAY, MARCH 13TH, HAS BEEN POSTPONED UNTIL IT CAN BE RESCHEDULED AT A LATER DATE.
IF THERE IS ANY UPDATES TO THIS NOTICE, THEY WILL BE POSTED HERE AS THEY BECOME KNOWN.
GOD BLESS AND PROTECT ALL OF HIS CHILDREN.
For Sabbath Worship; 
Speaker: 
Sabbath School Sanctuary Class
Greeters: 
Upcoming Events:
RESTORATION Through REVELATION  POSTPONED
Next Elder's Meeting: Apr. 1, 2020 6:30 pm
Next Communion Service:  Apr. 18, 2020 11:00 am
Next School Board Meeting: Apr.  6 2020  6:00 pm
Next Church Board Meeting: TO BE ANNOUNCED